For nearly two decades, Concourse C has played a key role in the growth of Dubai International (DXB), being the first ever concourse at the airport. The initial capacity of Terminal 1 with the adjacent Concourse C was at 20 million passengers in 2001. Since building the foundation in 2000 to upgrading its facilities to date, DAEP has worked effortlessly in the planning, developing and thus maximising the concourse's capacity. Today, Concourse C continues to contribute greatly to the increased passenger flow, offering a world-class passenger experience at the airport.
First
construction
Concourse C opened as a direct link to Terminal 1, with an annual capacity of 20 million passengers. The concourse was designed to increase Dubai International's capacity while serving all flights operating from it.
First
renovation
As passenger demand was set to increase at Terminal 1, Concourse C needed to match the facilities at the other concourses. It was then re-fitted with the most up-to-date systems for maximum space utilisation.
Second
renovation
As number of transfers increased through DXB, Concourse C was linked to other concourses while also serving Terminal 3. With completed and ongoing upgrades, Concourse C continues to push the airport's capacity.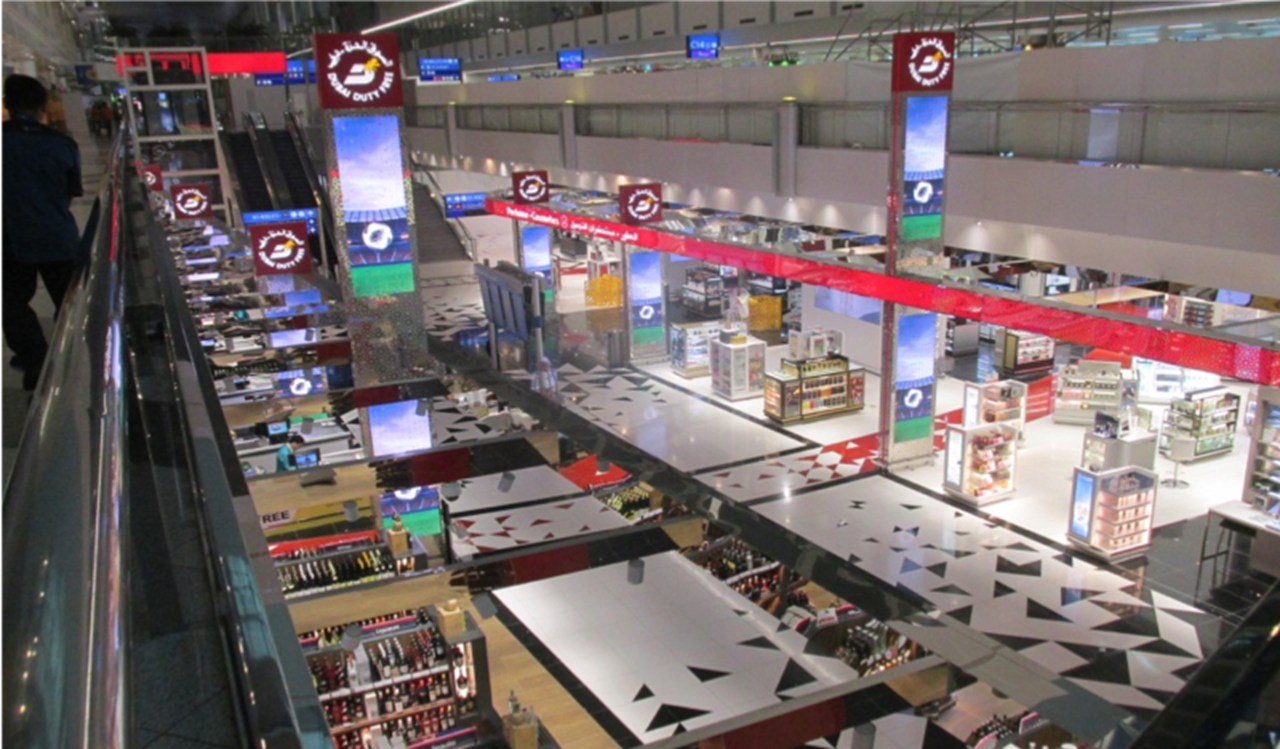 About This Project
Building, connecting and upgrading a concourse
When Concourse C was built and opened in the year 2000, DAEP had successfully created a facility able to support operations from Terminal 1 using 27 contact gates. While new terminals and concourses were developing at other parts of Dubai International (DXB), DAEP consultants and master-planners charted a course for the future of Concourse C. A decision was made to implement a series of strategic projects, which would facilitate seamless connectivity across the airport and carry the concourse well into the future.
DAEP's task was to redesign and reconfigure all existing infrastructure to maximise capacity. Concourse C also needed to incorporate all new services provided at Concourses A and B without adding any major infrastructure. To achieve this, the layout of the departures level was modified to create more space for departing passengers. Similarly, the arrivals level was reconfigured to accommodate increased passenger demand. Further modifications were made to increase the transfer area capacity as well as the apron level footprint. Along the contact gates, open boarding lounges and interfaced dining-retail areas were created.
In addition to internal renovations, DAEP undertook multiple external, air-side projects. These included modifications to the aircraft stand envelopes by introducing wide body aircraft stands thus reducing their number to 23. Consecutively, modifications were made to the stand-related services at the apron level. Routes for ground support equipment were rearranged for optimal movement. Fixed-link bridges between aircraft stand rotundas and boarding lounges were also realigned, while the Concourse C structure and envelope was maintained. For faster passenger flow, passenger loading bridges were upgraded while old rotundas were demolished and replaced with newly constructed ones. Boarding lounges were also reconfigured to better suit aircraft docking positions. DAEP continues to tap into the potential of Concourse C ahead of rising passenger and flight requirements, growing closer to reaching DXB airport's ultimate capacity.

2 boarding bridges available for each contact gate
Hours
Key Figures
Space optimisation projects in Concourse C
Dubai Aviation Engineering Projects is responsible for the design, master-planning, infrastructure development and construction of Dubai's dynamic aviation sector.