The DAEP core values guides us towards achieving our targets at every level of our organisation. In addition to operating in accordance with industry best practices, standards and regulatory requirements, we push ourselves to set unprecedented heights that inspire the world's travellers. We are recognised as an innovative, future-ready and sustainable organisation, contributing to a healthy, safe, secure and resilient environment. This comes from DAEP's proven track record of operational excellence and socially responsible business practices. As we grow closer to making Dubai the world's aviation capital, DAEP continues to be guided by ten core principles and functions.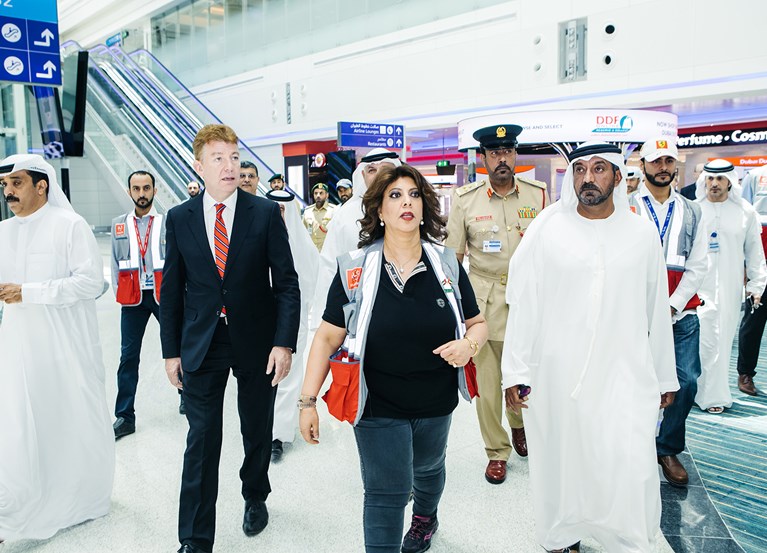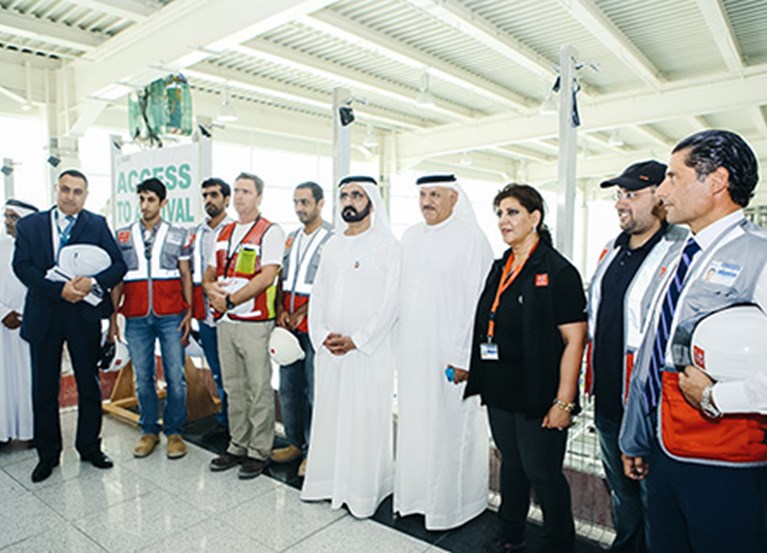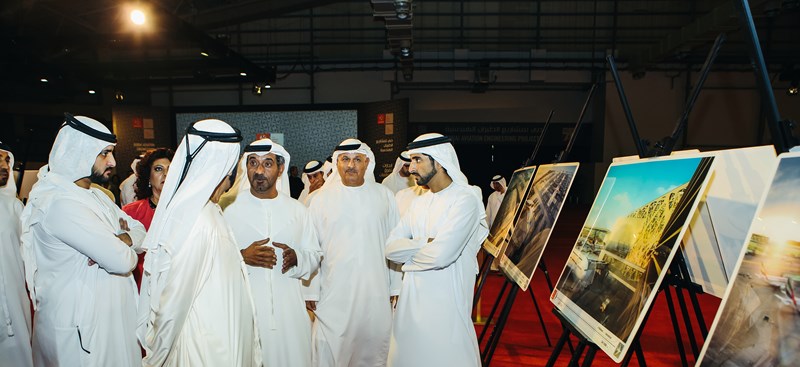 Thought Leadership
Following in the path of aviation visionaries
From growing and developing our human capital to striving for excellence in energy and environmental design, the DAEP leadership is geared towards achieving the future of aviation. As experts in aviation for people across the globe, we continue to challenge ourselves and surpass current aviation standards. The DAEP vision goes beyond aviation to reach for a future where its airports are a base for interstellar travel.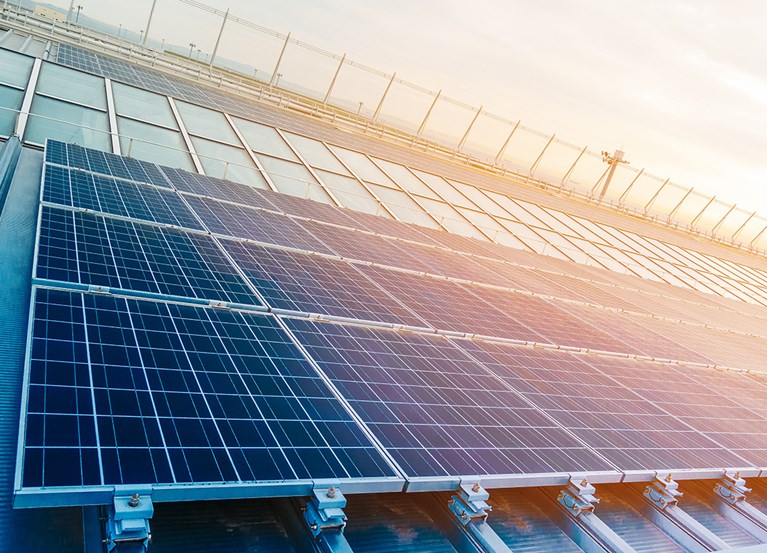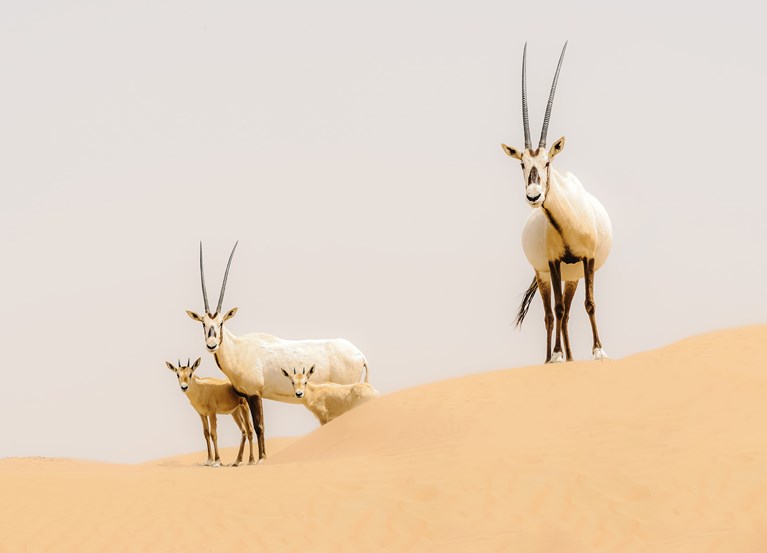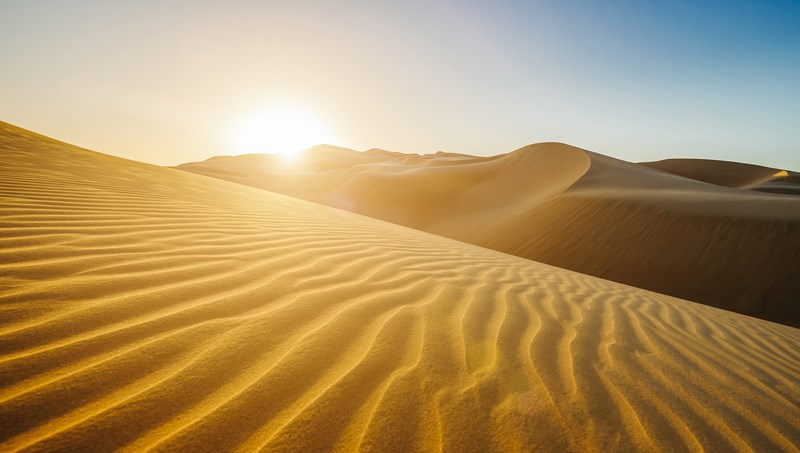 Environmental Sustainability and Social Responsibility
Minimising environmental impact for maximum growth
DAEP fully supports the UAE Vision 2021 for sustainable and responsible growth while safeguarding the natural environment. Environmental protection and sustainability are at the heart of everything we do at DAEP. These are considered at every stage of project delivery. From initial stages of planning, we design projects to be resource-efficient, generating minimal waste and safeguarding protected wildlife. By implementing an environment management system, DAEP reduces the impact of construction sites, preserving the natural environment for future generations to come.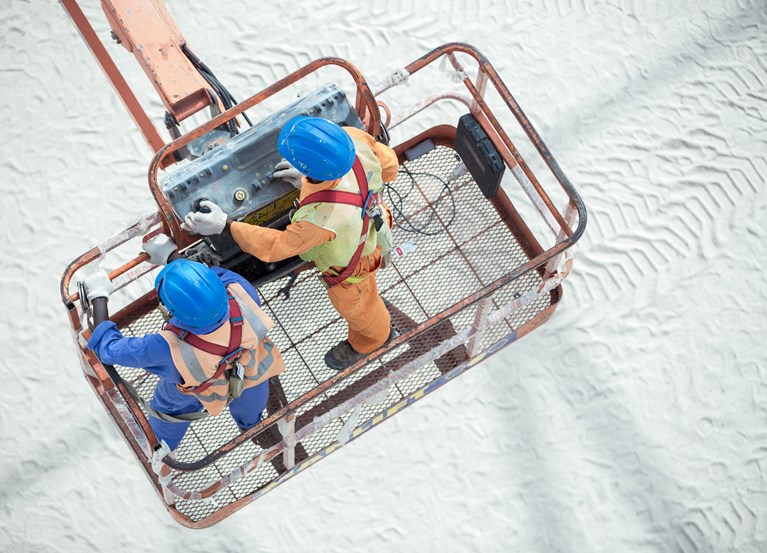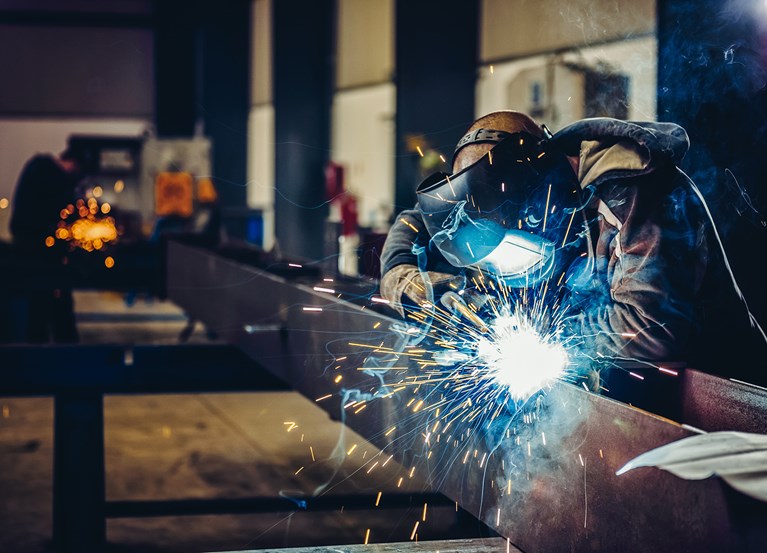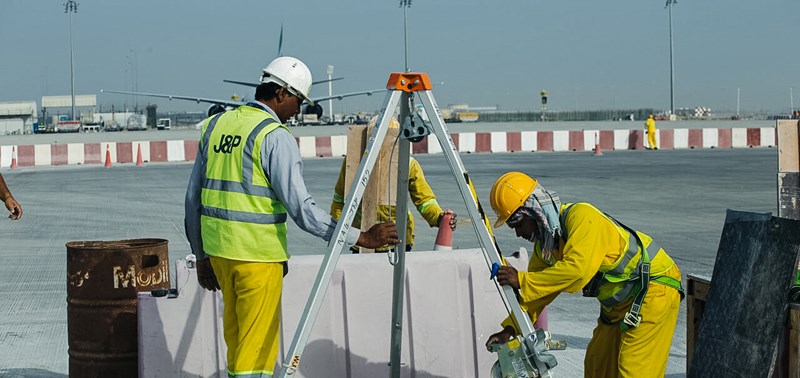 Health, Safety and Welfare
Fostering an environment where our people thrive
DAEP implements the Beyond Zero vision, which means we are fully committed achieving:
Zero fatalities
Zero seriously disabling injuries
Zero harm to the public
Zero long-term harm to health
Zero long-term harm to the environment
This is not limited to DAEP staff but to everyone affected by our projects, including consultants, contractors and the communities in which we operate. Ensuring the safety and wellbeing of everyone affected by our projects is our number one priority.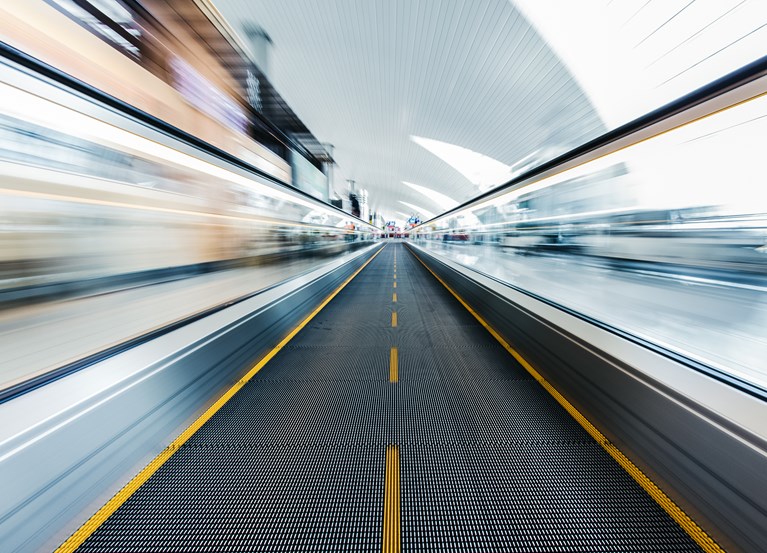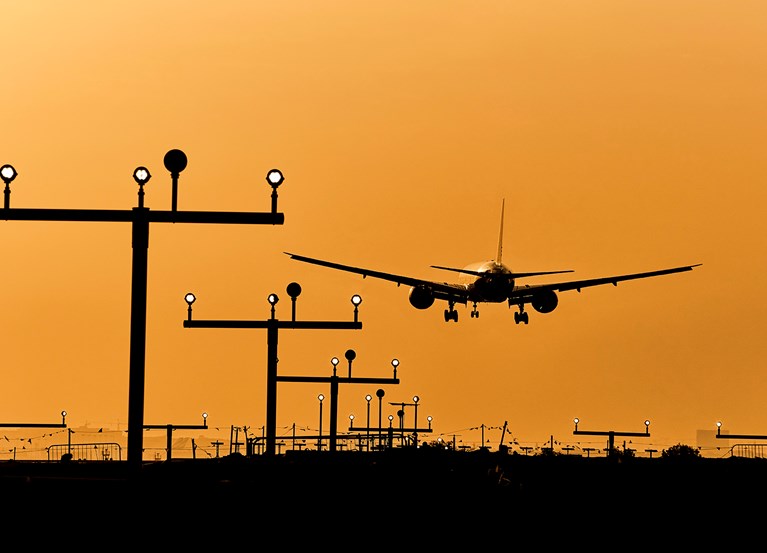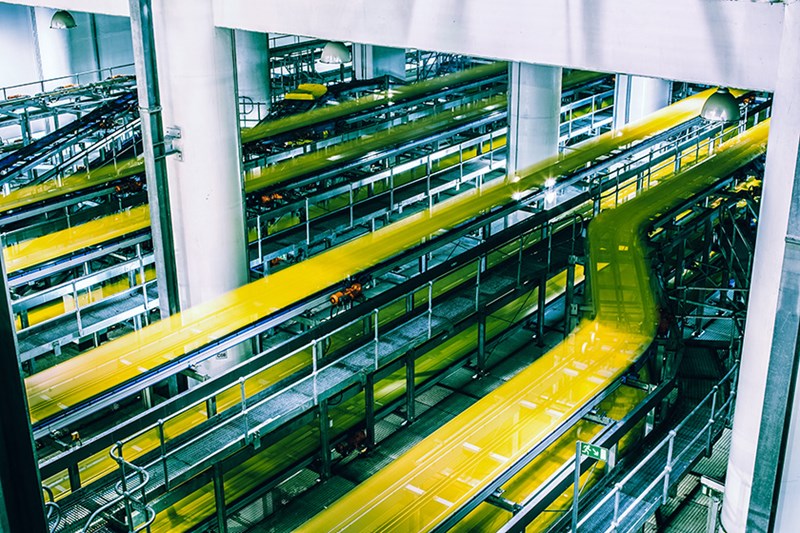 Innovation and Future Shaping
Innovation for the world, powered by the world's best
We develop the aviation capital of the world by backcasting future technical opportunities and innovative solutions into today's aviation sector. In today's rapidly changing world, innovation is becoming a key strategic driver for organisations, driving productivity growth. Therefore, DAEP conducts thorough forecasting techniques, routing selection and directions to shape the future.
With this innovative spirit, we leverage our culturally and professionally diverse workforce to discuss new ideas and initiatives, as well as cross-evaluate organisational performance.
Our innovation framework is structured to cover all the elements needed to systemise innovation management practices and integrate it throughout DAEP's core operations. By transforming infrastructure assets into technology platforms, we are able to continually integrate new concepts, becoming independent from future-limiting technologies in the aviation and space sectors.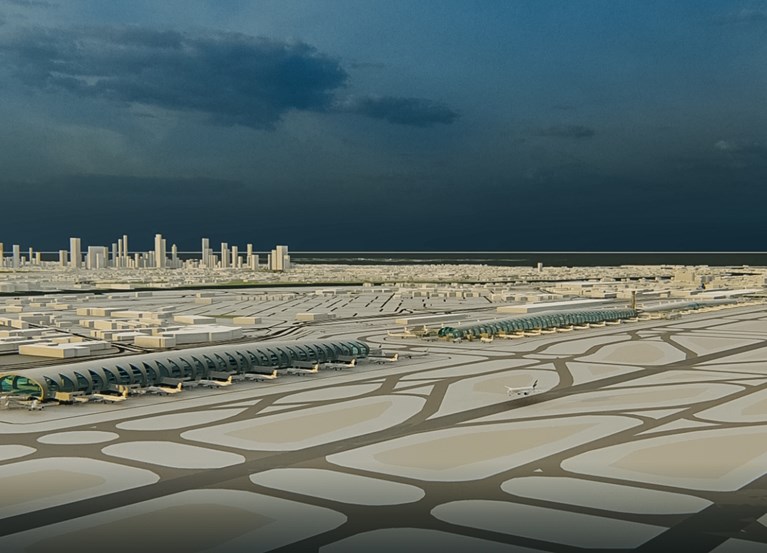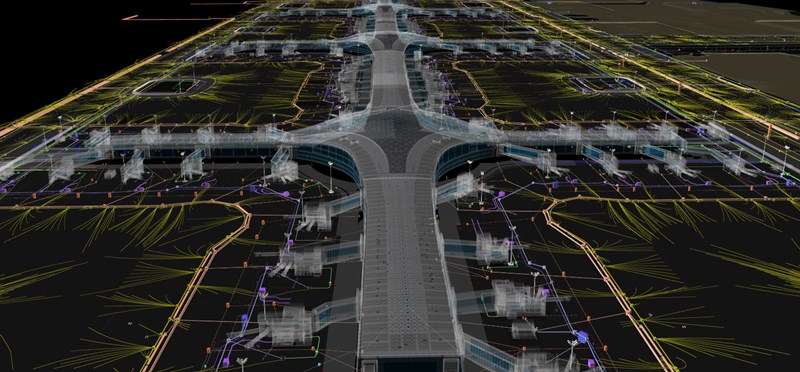 Business Automation and Digitalisation
Bringing efficiency and productivity across functions
DAEP uses state-of-the-art technology and systems to facilitate consistent, efficient, reliable, innovative and scalable operations. This allows us to keep all departments connected with the latest information, while ensuring the highest degree of data security.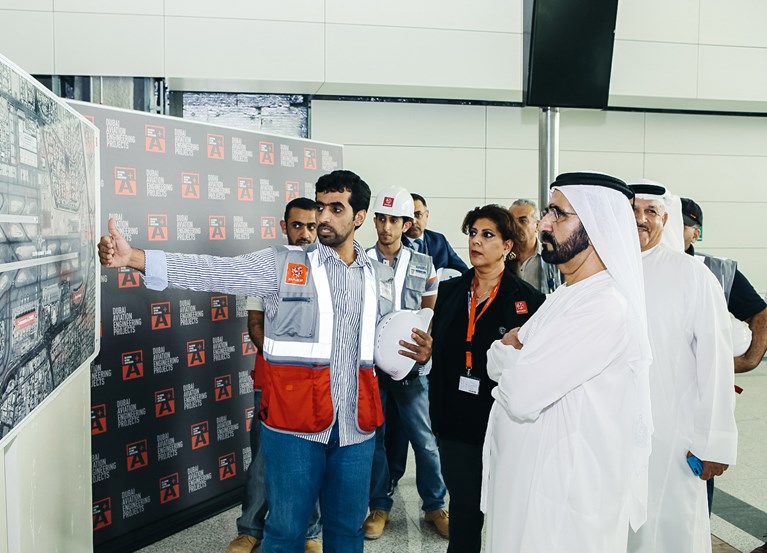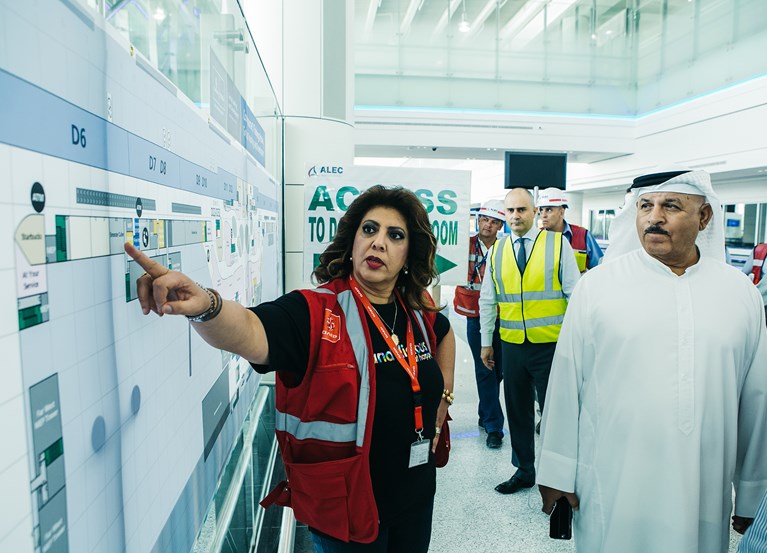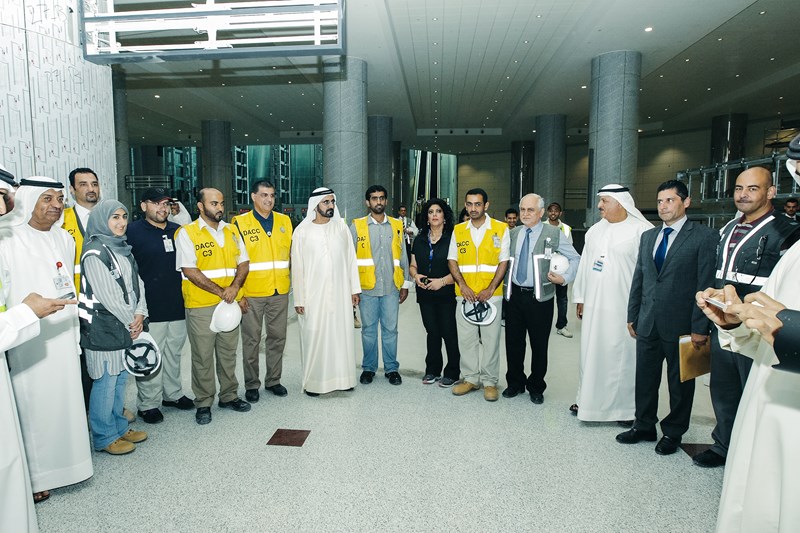 Governance and Compliance
Utilising best practices from local government to set international standards
In 2006, alongside the launch of Al Maktoum International (DWC), Dubai Aviation City Corporation (DACC) was founded and chaired by His Highness Sheikh Ahmed bin Saeed Al Maktoum. DACC was to oversee all developments and operational aspects of the aviation sector in Dubai. Leading the way, Executive Chairman His Excellency Khalifa Al Zaffin and key sector members entrusted DAEP, led by Her Excellency Suzanne Al Anani, with the master-planning, design, development and implementation of all aviation-related projects in the emirate.
This honour stemmed from our track record of professional knowledge, aggressive delivery and reliability, supported by the Dubai aviation sector and its key representatives. As the government entity custodian, our leadership drives compliance and adherence to all national and international aviation standards across projects.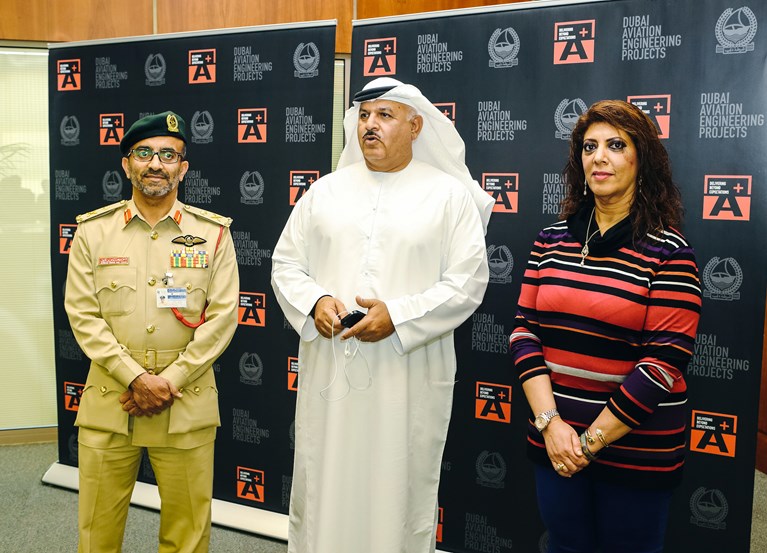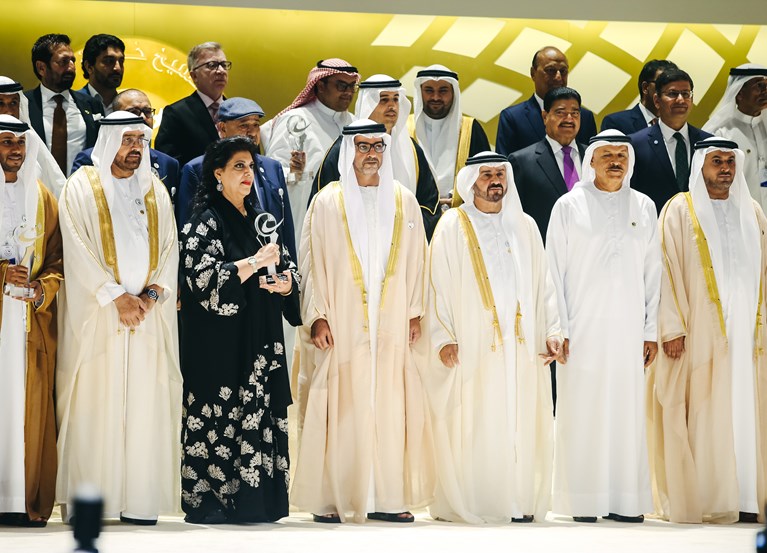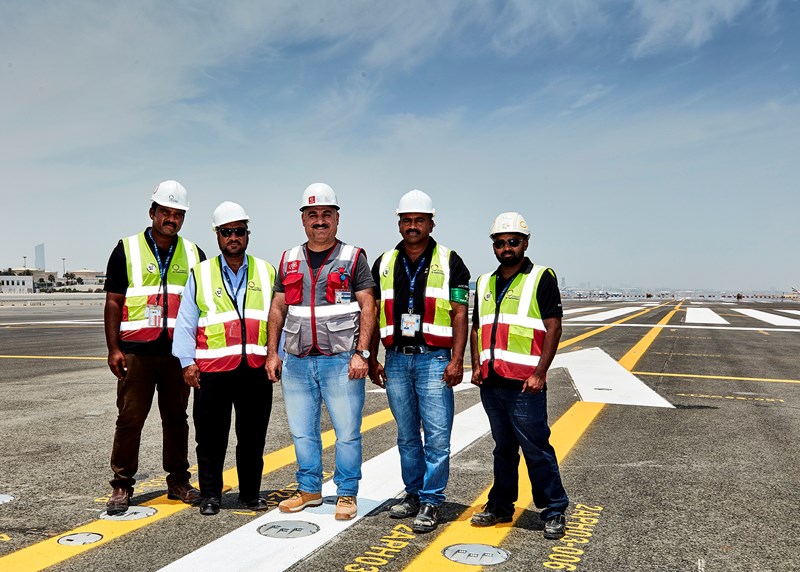 Quality and Ethics
Guided by ethics in the pursuit of quality
At DAEP, we are committed to conducting operations to the highest management standards, improving productivity,  efficiency and effectiveness of our functions.
By following industry best practices, ethical guidelines and our own quality assurance processes, we set standards in all our endeavours. By consulting with stakeholders, surveying potential future users and engaging our workforce, we are able to continually observe performance and implement improvements across projects.
In our journey of excellence, we have achieved several quality certifications from the UAE's esteemed leadership as well as governing bodies across the GCC and the world.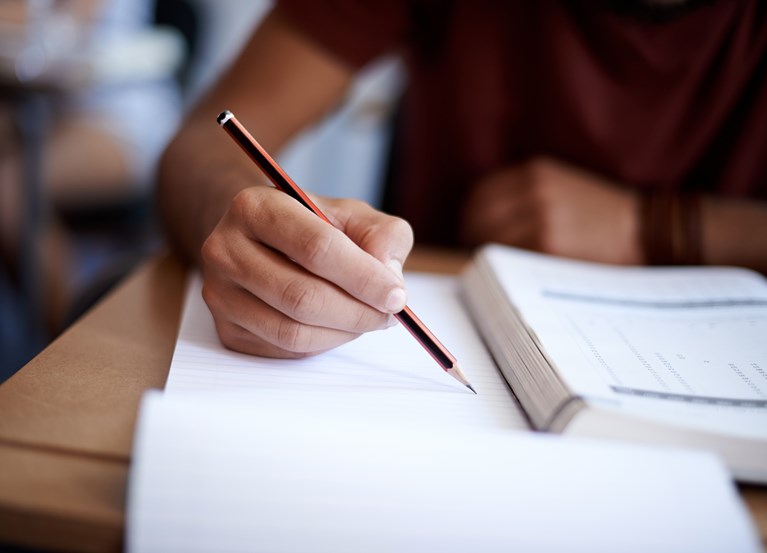 Continuous Learning
Harnessing the power of collective knowledge
DAEP is the key player in enabling the growth of the aviation sector, nationally and internationally. Through the development and realisation of the most ambitious aviation projects, DAEP has become an authority on all aviation engineering knowledge.
At DAEP, we believe that "our power is our knowledge" and work accordingly to create, preserve, share, apply and manage knowledge. DAEP has adopted a range of practices for effective Knowledge Management, beginning with identifying, creating, representing, distributing and enabling adoption of insights and experiences. These processes govern the creation, dissemination, and utilisation of information gathered from several DAEP projects executed over the years.
The "Benchmarking Approach" initiative is one of the avenues where we share knowledge and expertise with peer entities. It facilitates learning as well as exchange of ideas and best practices to inform the review and implementation of strategy.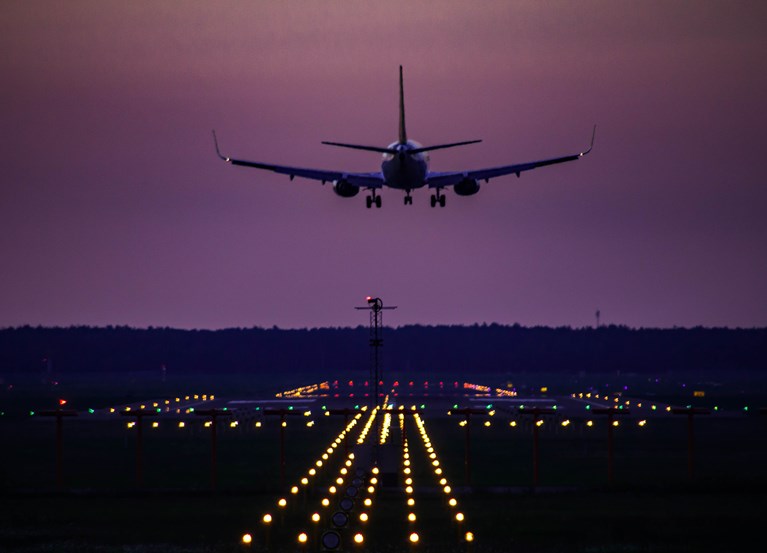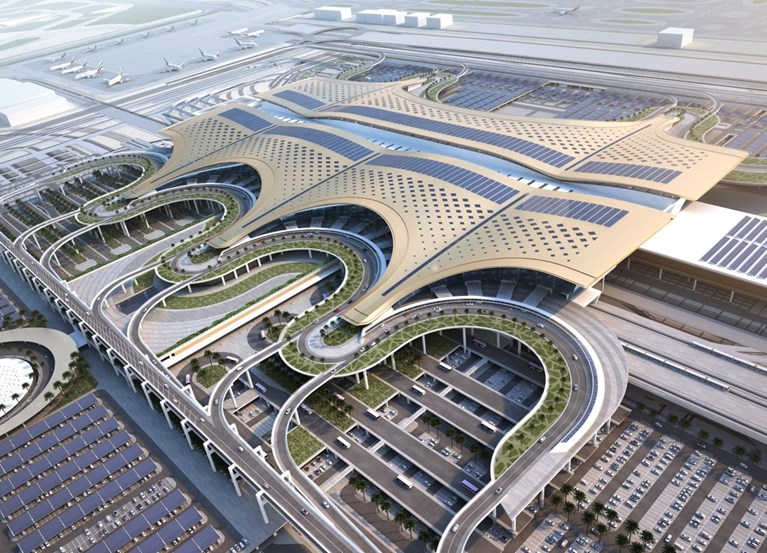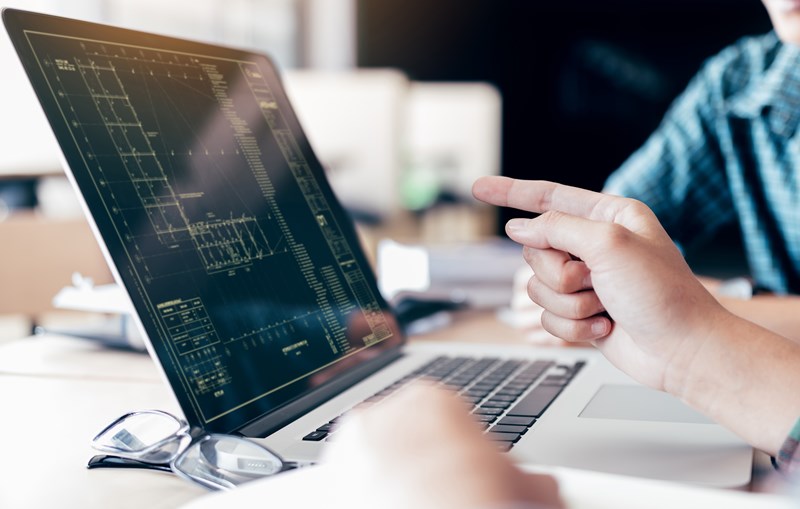 Transparency
Communicating in the present to shape the future
As a large organisation on the frontlines of the future of aviation, we are dedicated to ensuring a smooth and continuous flow of information with our stakeholders as well as our employees.
We engage all our stakeholders in conversation on DAEP reports, organisational performance and critical ventures. A transparent channel of communication helps us deliver on stakeholder expectations with real-time input on projects.
Internally, we meticulously record and share data to maintain open channels of communication, facilitate timely execution of all activities and proactively overcome potential hindrances.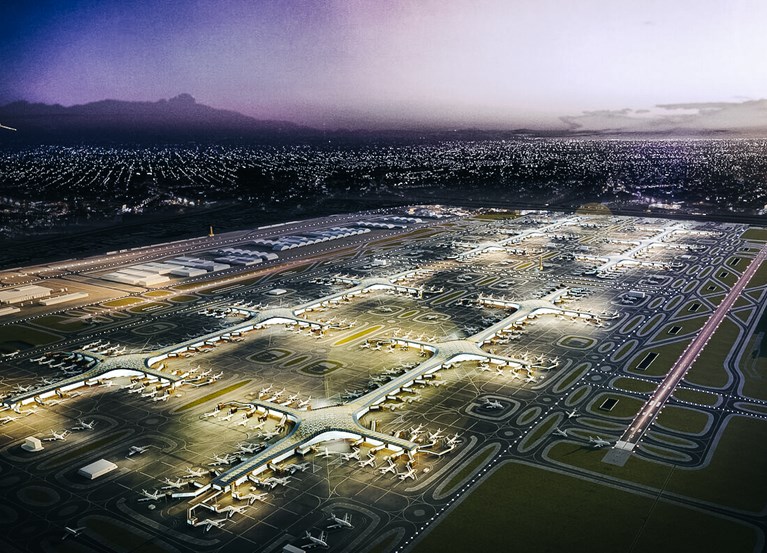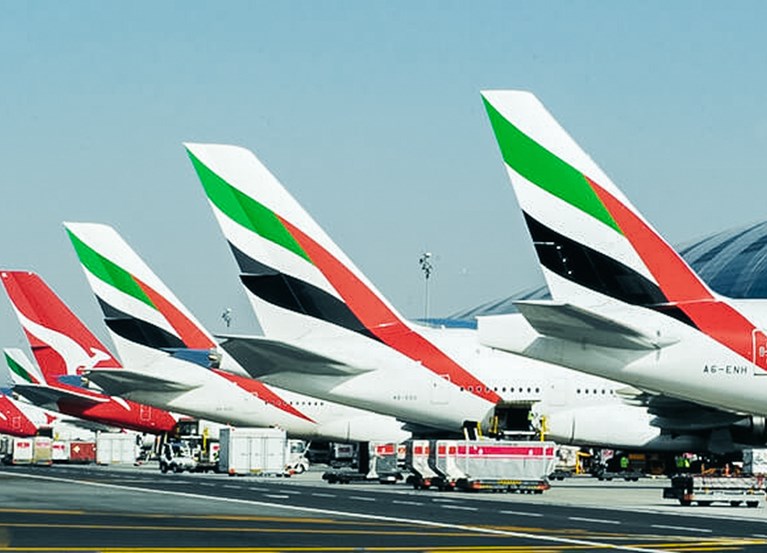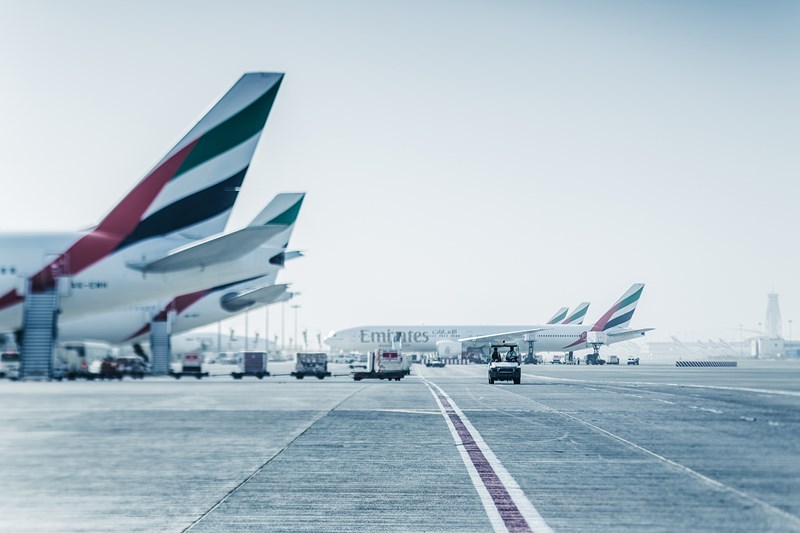 National Alignment
Uniting to achieve laurels for the nation
Dubai International (DXB) has become the world's busiest airport for international passenger traffic; a great achievement for an airport of this life span. This could not have been achieved without the vision of the government leadership and the meticulous and robust management of DAEP CEO Her Excellency Suzanne Al Anani. We are driven by the leadership's foresighted planning for the dynamic expansion of aviation developments, which cater to the aggressively increasing passenger traffic in Dubai.
DAEP programs and organisation-wide strategy are predominantly driven by the vision and directives of His Highness Sheikh Mohammed bin Rashid Al Maktoum, Vice President and Prime Minister of the UAE and Ruler of Dubai. Additionally, our stakeholders' growth strategies inform our continuous success.
Dubai Aviation Engineering Projects is responsible for the design, master-planning, infrastructure development and construction of Dubai's dynamic aviation sector.