Terminal 2 at Dubai International (DXB) was commissioned in 1998 with an initial capacity of 2 million passengers per annum. It was designed to cater to Tier 2 and Tier 3 carriers with a Level of Service C, complementing the services offered at Terminal 1 and Concourse 1. Since then, DAEP has carried out a series of upgrades at the terminal, including expansion and revamp projects, facilitating the operations of a growing number of airlines. Terminal 2 has also become the base hub of Flydubai (FZ), Dubai's budget airline. Terminal 2 handles flights from 50 different airlines, in addition to being DXB's base for chartered and special interest flights.
First
construction
Terminal 2 opened in 1998 to alleviate congestion at Terminal 1. With only remote stands, the terminal was dedicated to the operations of regional flights and special interest flights at Dubai International (DXB).
First
renovation
With the expansion of the terminal to the west and additional apron flexibility, the terminal's annual capacity grew to 5 million passengers. In 2009, Terminal 2 became the operational base of Flydubai.
Second
renovation
DAEP implemented a series of strategic upgrades at the terminal, raising the capacity to 10 million passengers a year. This paved the way for a growing number of more Flydubai flights from DXB.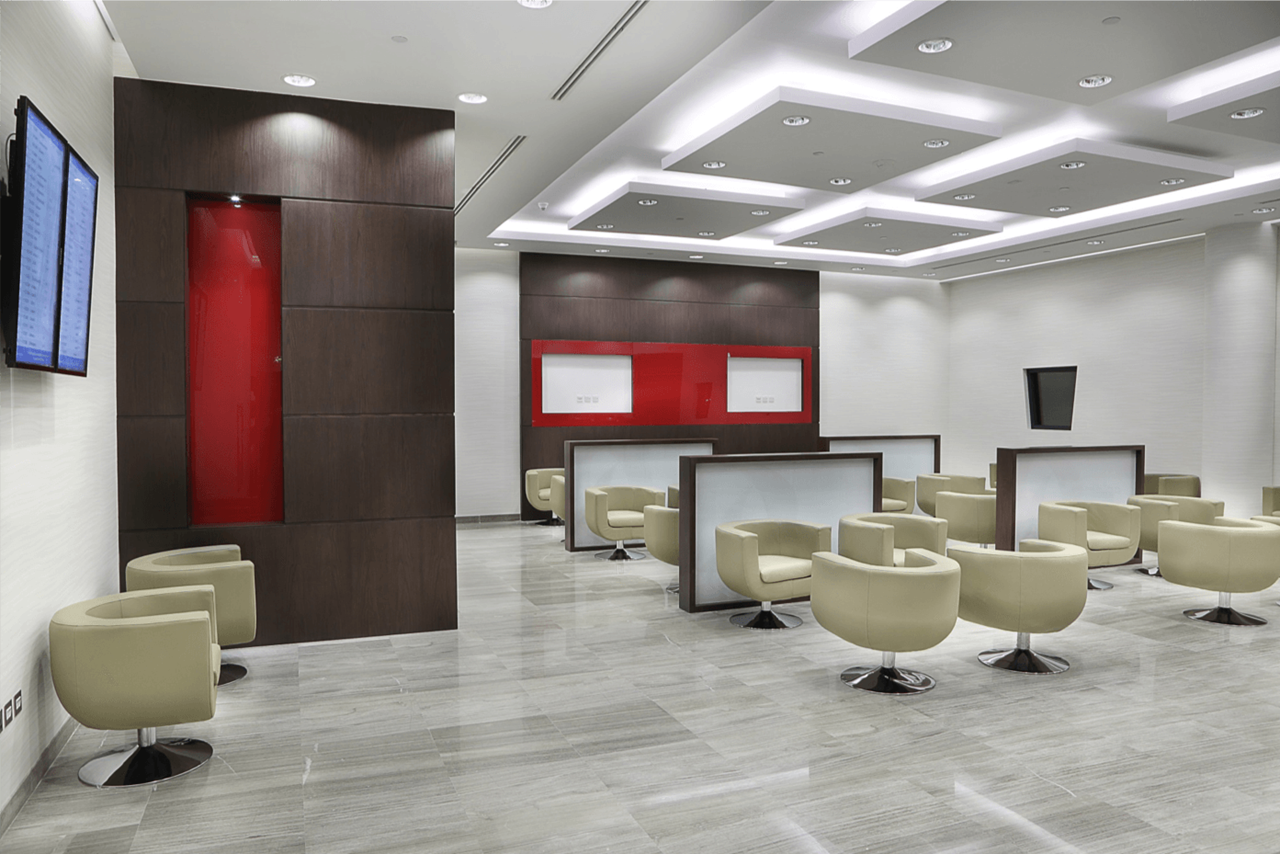 About This Project
Taking a terminal to its fullest capacity
Since its opening in 1998, Terminal 2 has been a key facility for capacity growth at Dubai International (DXB). Initial DAEP projects had expanded the terminal's space and facilities to accommodate 5 million passengers. The latest development projects in 2017, however, more than doubled this capacity.
To create infrastructure to meet the new 10 million annual passenger capacity, DAEP executed five key projects. First, a new section was built for the Marhaba offices and Fly Dubai lounge, bringing departing passengers a greater quality of service. Car park space was upgraded, minimising vehicular congestion around the terminal. Further, an upgraded baggage handling system facilitated minimal passenger wait time for bag collection. Bringing more options for passengers waiting to board, DAEP created space for new food and beverage facilities. Asphalt roads were newly marked, covering the finer but more important details around the terminal. Apron space was more than doubled with additional aircraft parking spaces, catering to both small and wide-body aircraft.
Development works continue, with DAEP architects, consultants and quality specialists monitoring and upgrading the 732-metre-long and 90-metre-wide terminal with total space 58,252 sq.m, retail space 2,484 sq.m, and food and beverage space 1,414 sq.m. As DXB aims at pushing the boundaries of its ultimate capacity, DAEP looks for every opportunity for space optimisation and infrastructure maximisation.

8,000
Bags per hour at check in with the installation of a new BHS system
The latest series of projects more than doubled the capacity of Terminal 2
Hours
Key Figures
Smart Airport Solutions
0

Immigration Counters
Departure (16 Emigration counter + 4 Emigration e-gates) Arrival (40 immigration counter + 10 immigration e-gates)
Master Planning
0

per hour
Baggage Handling System
0
Dubai Aviation Engineering Projects is responsible for the design, master-planning, infrastructure development and construction of Dubai's dynamic aviation sector.