Housing over 60 airlines and processing upwards of 20 million passengers each year, Terminal 1 at Dubai International (DXB) plays a key role in the growth of the UAE's aviation sector. Through a series of strategic upgrades and developmental initiatives, the terminal has continued to welcome a growing number of passengers every year.
First
construction
The earliest form of Terminal 1 was as a three-storey building in the 1970s. Even at the time, the terminal offered world-class passenger amenities, comprehensive retail, dining and sleeping areas.
First
renovation
Launched as Terminal 1 in the year 2000, the airport became a bigger point of focus for international aviation. With expansion megaprojects, the terminal's annual passenger capacity grew to 20 million.
Second
renovation
With the addition of several megaprojects across DXB, Terminal 1 underwent upgrades to minimise congestion and optimise passenger flow, getting closer to maximum capacity.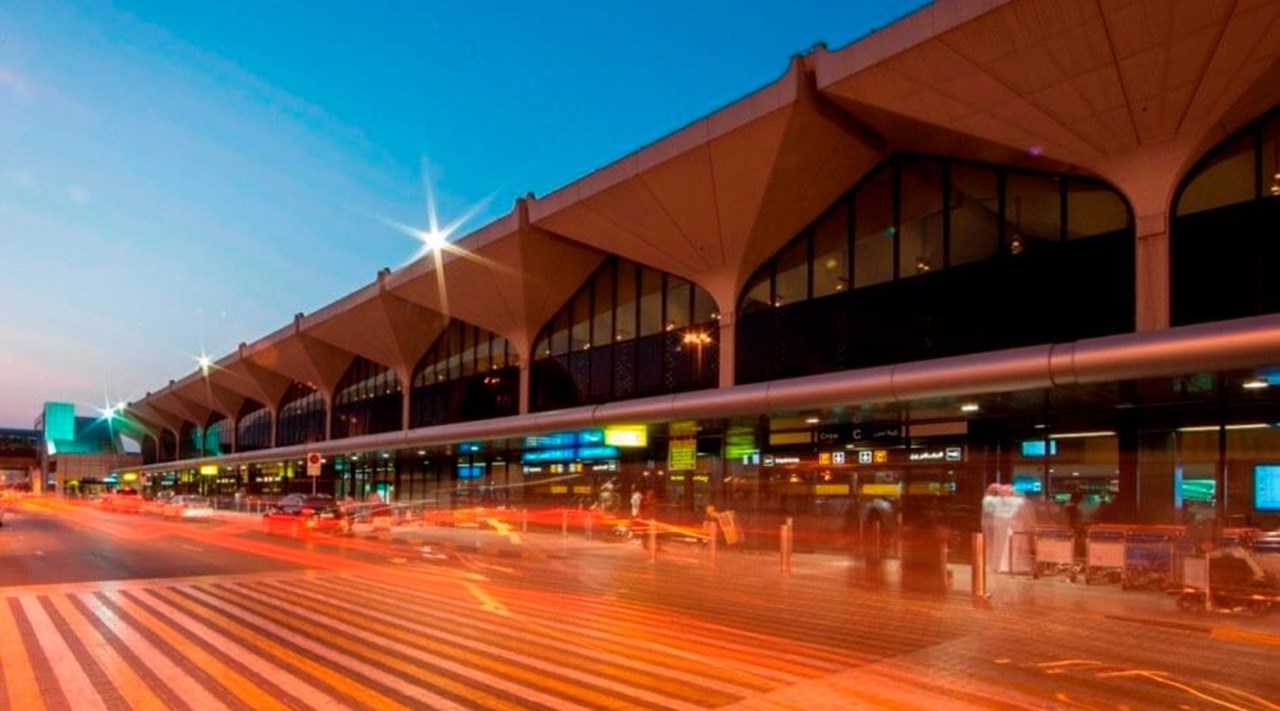 About This Project
Launching a historic terminal into the future
DAEP has been connected to Terminal 1 since the inception of the project, starting from initial construction to development for the future of DXB. During Phase Two of development at the airport, DAEP was tasked with overseeing the expansion and upgrade of Terminal 1.
These involved reconfiguration of several landside and curbside areas, including extending the arrivals hall for more food and retail outlets, adding e-gate systems to streamline passenger processing, and replacing all check-in desks to create a more spacious departure hall. Additionally, restrooms were added and older ones were upgraded, while the forecourt and office spaces were refitted. DAEP also increased the number of car parking spaces from 1,000 to 1,800 and the greeters' area from 1,900 to 2,000 sq.m. The curbside saw overall improvement as a result, with reduced passenger and vehicle congestion.
On the airside, the number of boarding lounges increased from 31 to 47 while the Duty Free retail area more than doubled from 315 sq.m to 800 sq.m. This created more room for passengers to lounge, relax and shop before their flight. For arriving passengers, DAEP added three baggage carousels for a total of 10, 14 immigration counters for a total of 44, and four e-gates for a total of eight. With these additions, DAEP facilitated a smoother passage for the arriving passengers at DXB. Along with the expansion works at Terminal 2, Terminal 1 now provided greater capacity while the peak hour passenger rate was raised from 6,500 to 9,500. Today, DAEP continues to upgrade and renovate the infrastructure of Terminal 1, which continues to play a crucial part in DXB's development roadmap.

28 immigration counters and 10 smart gates
Hours
Key Figures
Smart airport solutions
0

seconds
Immigration time through one of 10 smart gates
Number of passengers per hour during peak time
Dubai Aviation Engineering Projects is responsible for the design, master-planning, infrastructure development and construction of Dubai's dynamic aviation sector.