About The Future DWC
Building the world's largest airport to travel farther than ever
Al Maktoum International (DWC) will not only meet Dubai's growing passenger traffic projections, but will also be the base for global aviation innovation. It will showcase a new era of smart airport systems and passenger-centric facilities, taking travelers to worldwide destinations in the most awe-inspiring and comfortable way possible.
The West Terminal building at DWC will host origin and destination passengers, with dedicated halls for first and business, as well as economy class. The 14-station Automated People Mover (APM) will seamlessly carry travellers from terminals to concourses as well as between concourses, allowing transferring passengers to reach connecting flights through the shortest and smoothest path.
Intuitive way-finding will guide all transfers, while an abundance of offerings, including retail, food and beverage, relaxation and entertainment, will provide travellers an unparalleled experience.
In its final configuration, the platform is designed to handle 260 million passengers per year and 15 million tonnes of cargo. The multi-modal cargo hub will enable air, land and sea connection with dedicated freight storage space on the airside, land-side and by the seaport. These are crucial links for the close by Logistics District, which will continue to grow as the international base for global cargo and shipping companies.
Over the years, DAEP will continually reach milestones in a multiphase plan. Delivery of every expansion project will be aligned to anticipated traffic growth, proactively meeting increasing passenger demands.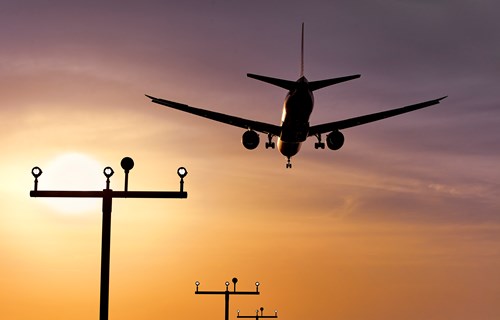 Strategic Plan: Phase 1
At the end of Phase 1, the airport will be open to many more airlines, supported by an annual capacity of 130 million. To achieve this capacity, two more runways, Concourse 1 and the West Terminal building will be completed.
Meanwhile, the North Support Facilities will complement operations. To deliver a hassle-free traveller experience outside and inside the airport, a 6,000-lot car park will provide ample parking space, a metro station will link passengers from around the city to DWC and four APM stations will take passengers between the concourse and terminal.
DAEP considers these facilities crucial to delivering the most seamless and enjoyable passenger experience to all DWC travelers. Additionally, a two-storey carpark and a super gate will be constructed for employees to access the platform securely and safely. This phase will see a combined built-up area of 3.5 million sq.m.
Strategic Plan: Phase 2
Staying ahead of passenger flow projections, a further annual capacity of 20 million will be added. This will be achieved with the opening of Concourse 2, the South Support Facilities, the second Control Tower, as well as expansion of the North Support Facilities and the West Terminal.
With the execution of these projects, DAEP will take the airports capacity up to a 150 million annual passengers. This phase will see a combined built-up area of 5.4 million sq.m.
Strategic Plan: Ultimate phase
DWC will achieve its ultimate capacity, with key expansions executed in increments to stay ahead of projections. These will include the addition of two more concourses for a total of four, two more runways for a total of five, and the North Support Facilities expanding to flank the entire platform. This phase will see a combined built-up area of 10.5 million sq.m.
In addition to becoming the world's largest airport, DWC will be the guiding light for the future of aviation, featuring the most successful applications of advanced airport technology, the most sustainable design and a standard-setting traveller experience.